Checkout configuration options allow you to modify the widget, so it would show delivery options even if the customer won't enter his or her address. You can also make it display the address field constantly.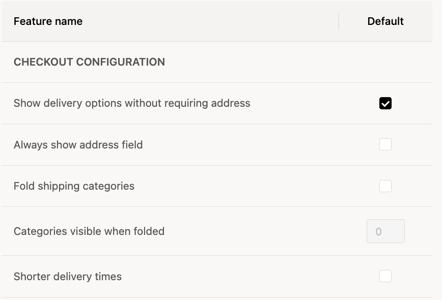 Show delivery options without address provided
Displays applicable delivery options without a consumer entering a delivery address. Presented options will be based on your IMP configuration, not API calls.
Always show address field
Makes the address field always available to user on the Checkout.
Hides shipping categories other than preselected one, adds "show more" button to expand widget and make all categories visible.
Categories visible when folded
Controls how many categories will be shown when the widget is folded.