Color and Display options allow you to adjust Checkout visuals.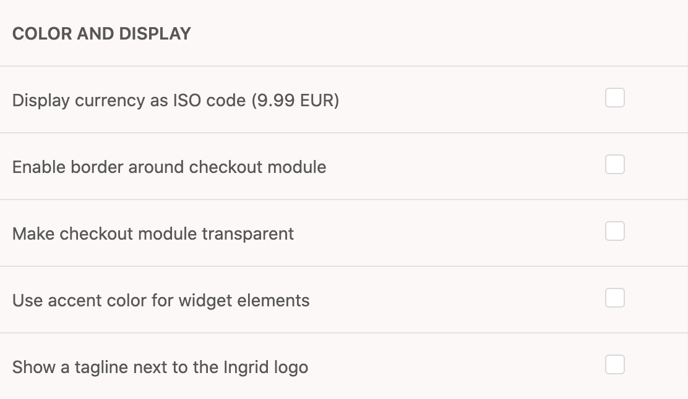 Display currency as ISO code (9.99 EUR)
Displays ISO code of currency instead of symbol ( 9.99 €)
Enable border around checkout module
Activates a border around Ingrid Delivery Checkout.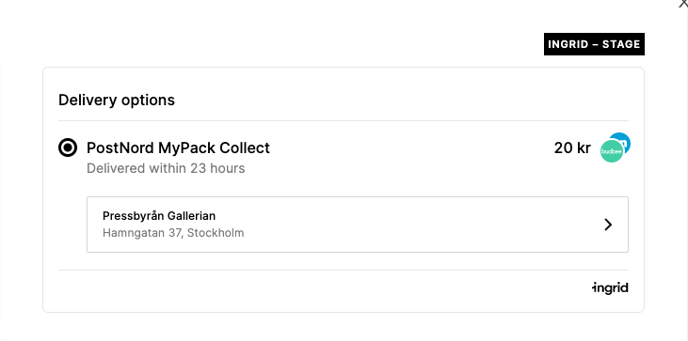 Make checkout module transparent
Makes the Delivery Checkout background transparent, inheriting its color from the the checkout page's background.
Use accent color for widget elements
Color applies to buttons, pins on map, radio buttons. Those colors are inherited from the fields available in Default Settings.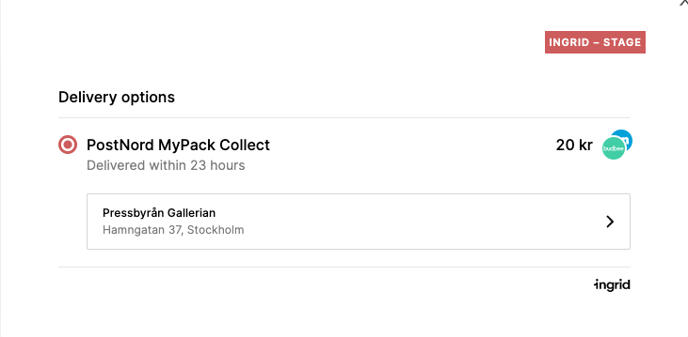 Show a tagline next to the Ingrid logo
Sets the "Powered by" statement before the Ingrid logo in the Delivery Checkout footer.