Public holidays usually delay the order processing. Ingrid keeps the track of the public holidays and they are reflected in the delivery time promise shown on the Checkout.
Ingrids' concept of public holidays
By the end of each year, Ingrid updates the list of public holidays for our three biggest markets - Sweden, Norway, and the Netherlands. Each bank holiday is reflected in the delivery promise that will be extended as long as the holiday is a working day. In practice, if the standard delivery time is 1-2 working days but overlaps with a public holiday then the presented delivery promise will be extended to 2-3 working days.
Below are presented examples of such extended delivery promises. The first promise is not affected by any bank holidays while the second is.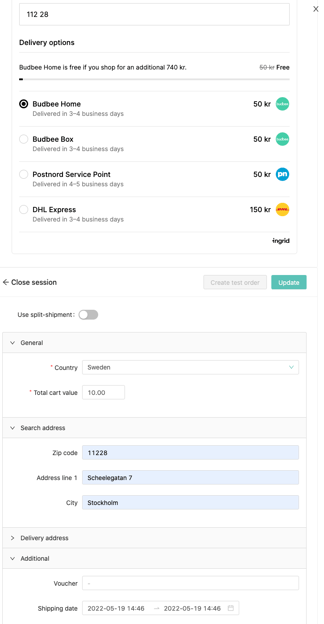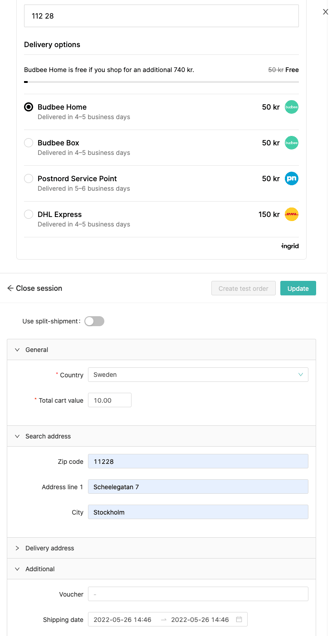 Which days are included in the bank holidays calendar for 2022?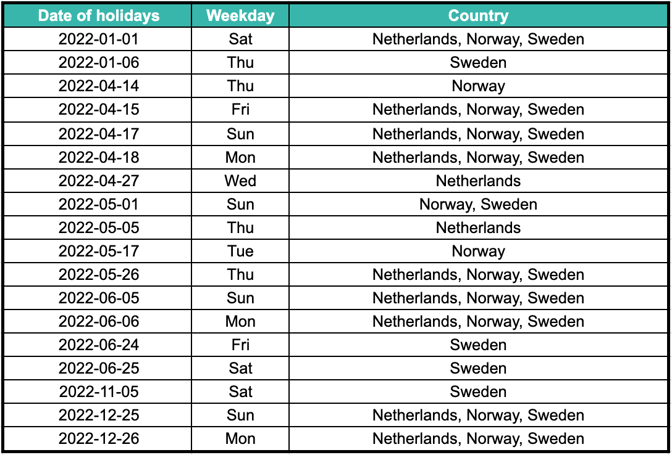 Merchants working during the public holidays
By default, public holiday adjustments are applied to all merchants. However, if you wish, you could easily resign from it by sending us a request to support@ingrid.com.