This article guides on how to obtain a trace or session ID that could be used in the process of troubleshooting. Providing this data to our agents speeds up the process of finding the solution for issues.
Checkout
To get the session or trace ID please follow the below steps:
1) open either your shop's website or test widget on the Ingrid Merchant Platform,
2) open developers' tools and make sure that the highlighted parts are marked and the word "ingrid" is typed in:
a) trace ID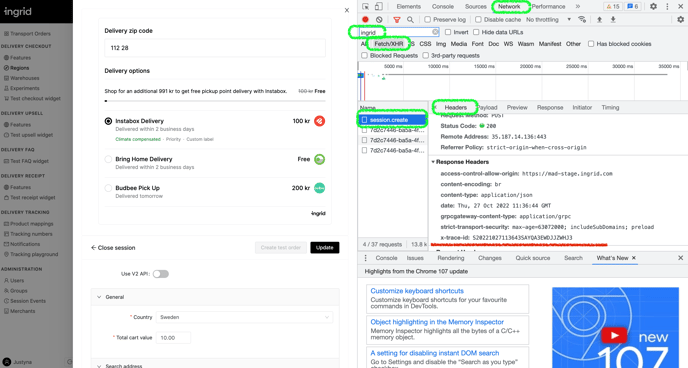 b) session ID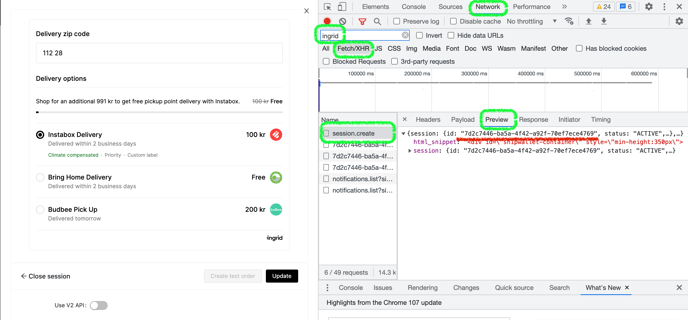 Important note: Ingrid stores stage logs for 7 days only, while production logs are kept only for 30 days.
Transport Administration
Trace ID can be also obtained during the booking attempt. Here the procedure is the same - the developer's tools should be opened while the merchant is booking a parcel via the Ingrid Merchant Platform.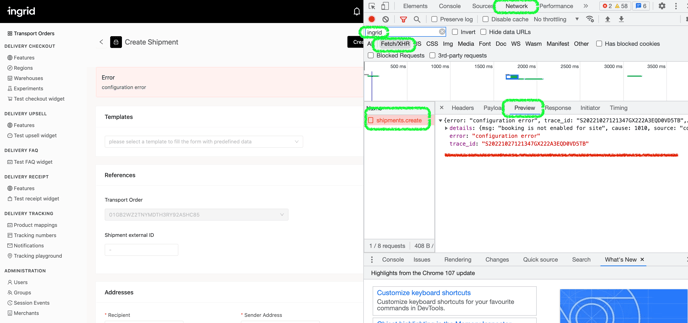 If parcels are booked via an external TA system, the error message most likely will be propagated together with the trace ID. If the reason for the error remains unclear, please contact us at support@ingrid.com.