Ingrid Merchant Platform (IMP) is the administration portal for Ingrid merchants. It's is a sophisticated tool which allows you to have a full control over your Delivery Checkout and Tracking setup.
There are two environments of Ingrid platform - stage(testing) and production. You as a merchant would get an access to both environments from Ingrid Support Team.
How do I login to Ingrid Merchant Platform (IMP)?
Select environment.

Stage: mad-stage.ingrid.com
Production mad.ingrid.com

Login with the login details which you received from Ingrid Support team support@ingrid.com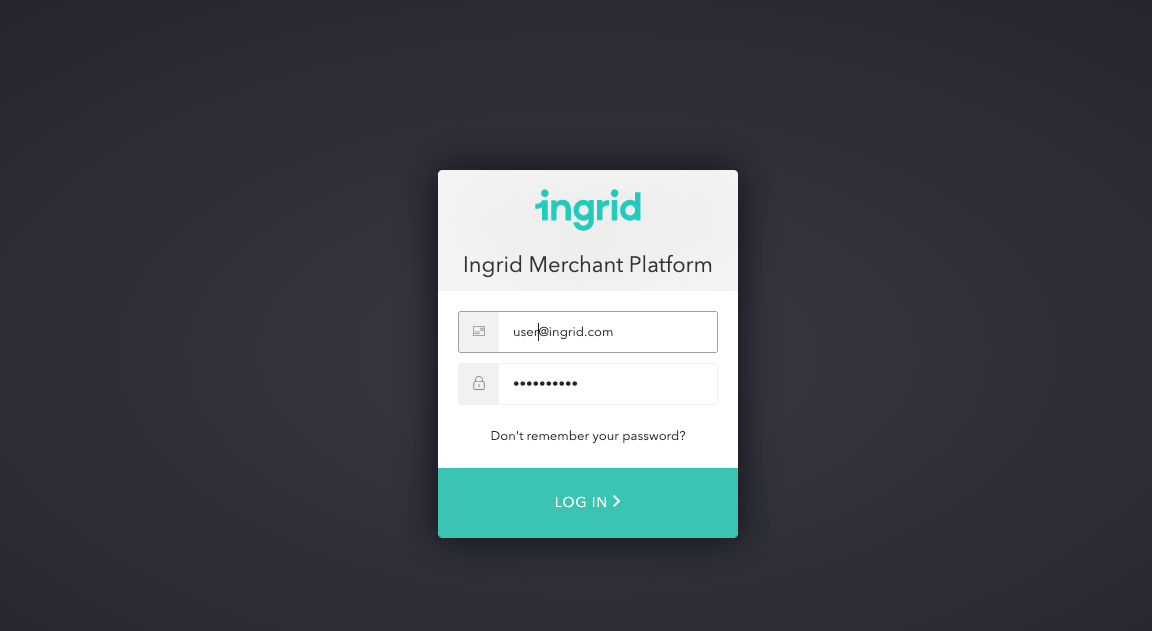 How do I request a new user for my Merchant account in Ingrid Platform?

There is no limit in the number of users for your account in IMP. To request a creation of a new user, please approach support@ingrid.com with the email address, name and surname of a new user.