No credentials / Cannot login?
What to do if you're experiencing any troubles while accessing Ingrid Merchant Platform?
Can't remember the password?

If you don't remember your password to IMP, you could reset it. Automatically a new password would be sent to your email.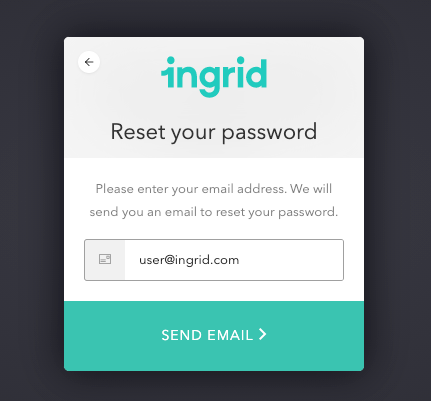 If you have any issues besides above while accessing Ingrid Platform, contact Ingrid Support via email at support@ingrid.com.