It is highly recommended to pass an external order identifier in your session create/update/complete requests. Passing it in one of those requests will store the external ID along with the other session data.
The benefits of using an external ID are:
being able to search by your external order ID in Ingrid Merchant Platform transport orders,
when booking with Ingrid, your external order ID will be propagated to the booking system,
being able to register and load the tracking widget using the external order ID provided by the merchant.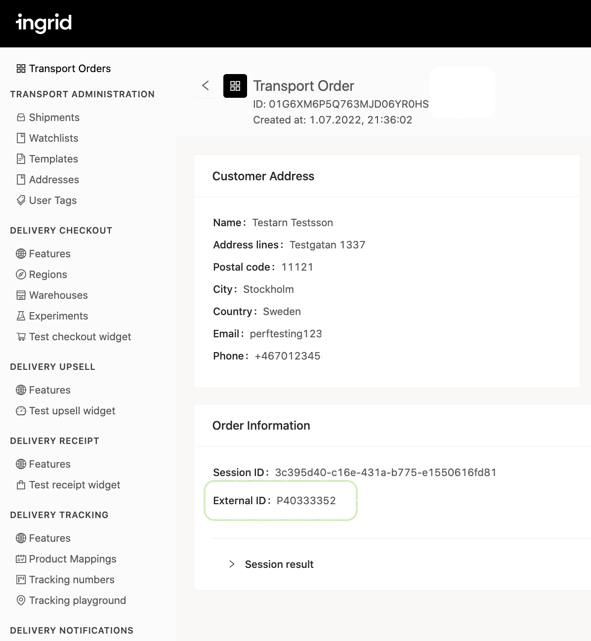 Here we publish a full developers documentation with instructions on how External Order ID should be sent to Ingrid.
Please note that External Order ID can be also added manually when Transport Order is created via Ingrid Merchant Platform.
Delivery Checkout > Test Checkout Widget